Women & Mozilla ("WoMoz") a community composed of members from different Open Source projects. We are mainly dedicated to improving women's visibility and involvement in Free/Open Source and Mozilla, and to increase the number of women contributors.
I was lucky enough to get the invitation for WoMoz from the organizer Santosh Viswanatham from Hyderabad which took place this 4-6th Sept in Hyderabad.

On 3rd morning I started for Delhi from Chandigarh,Punjab and got connected with Hyderabad flight. The organizer himself came to the airport to receive me warmly . We went to our desired hotel and as I wasn't feeling tired and the rest of the girl's have their arrivals at 12'o clock. I told Santosh i.e organizer of the event that I would like togo to Collab House until everyone comes.I met Vineel ,Avinash,Pushpendra, Akshay and many guys working there.At the right corner there was 3D printed things.I w excited to print and seeas so.Santosh told me how they are printed using Flash Forge.This is the key chain.
We gave .Shivika a surprise on her bday with bday cake and then we moved to our hotels.

The next day early in the morning we all WoMoz went for Collab House.
Day 1 starts:
We discussed about following points:
A Brief Intro of Everyone Discussing about their contribution areas,What all they done so far,who are mentoring them,what do they expect from this community education,How did you came to know about Mozilla,who introduced you to mozilla,
Plan for the next two days.

Played a game i.e. learn from each other and we learnt :

4. SWOT Analysis

Then we went for Brunch as we were late for breakfast.

To make the brief talk more interactive we all discussed about the reason why we are womoz and what inspired us to be a mozillian or contribute to Mozilla as a women.After a long day we went for dinner.
Day 2 starts:
We reached Collab House and it was occasion of Janmashtmi festival.I was on fasting .Then after taking God's  blessing, we continued our discussion on Big Day Agenda.We covered few topics as:
WOMOZ RESOURCES :
After this privacy session by Diwanshi Pandey , We had a lot of discussion about main Day 3. The Big Day is of totally WoMoz, So the sessions were scheduled as per team.
Day 3:
As soon as sun was at the top, we reached ThoughtWorks ,where the Big Day was scheduled. Everyone was ready with their sessions and here the fun begins with the good crowd of girls. Vineel, Akshay and Vnisha started with their introduction and told everyone that  why WoMoz are needed and how and who can contribute.
After this a small brief introduction about FSA program by Vnisha.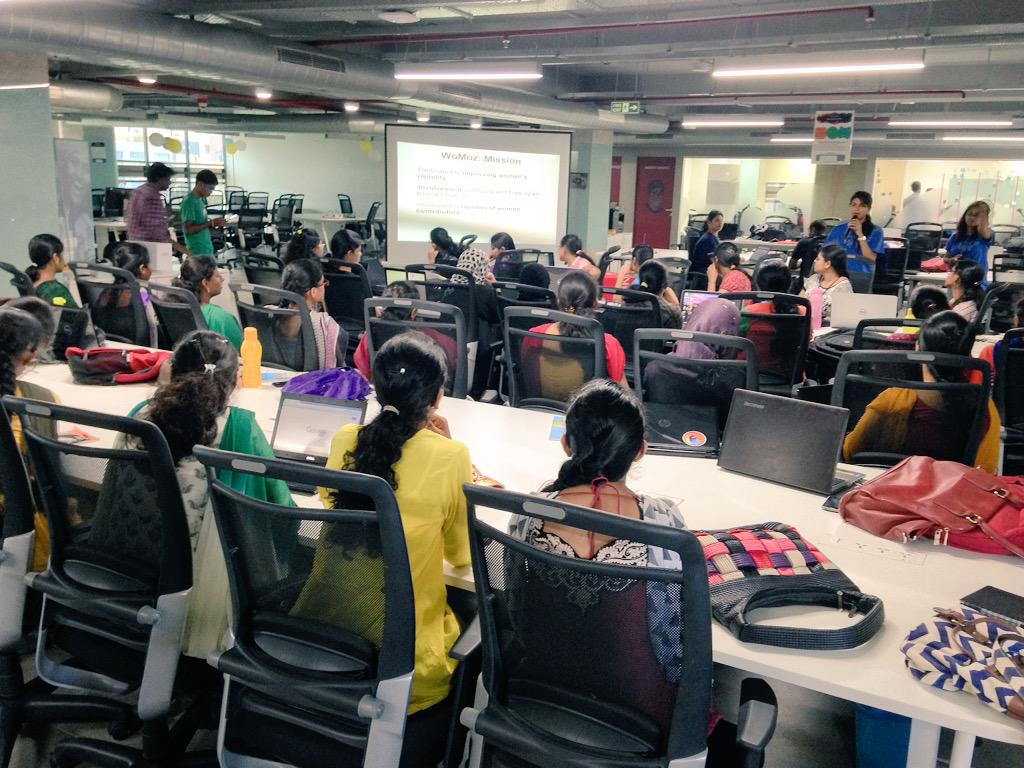 Then a game was played i.e. 10 years. I heard it first time so the game was you have to talk with unknown person in such away that you know her since past 10 years, sounds interesting !!
Yes it was interesting. We FSA's started to introduce ourselves and then i met many girs who were so curious about to know how Mozilla works and they were asking so much that why we should join Mozilla. After these talks Vnisha gave her talks about her session about WoMoz.
WoMoz Program Introduction. (Women in Mozilla)      
why join WoMoz program ? Benefits etc etc 
After this Surshtika and Shivika had a wonderful session on Imposter Syndrome i.e. Women underestimates themselves .dnt encourages themselves that lets get started. We think no we cant. I dnt deserve this.
They made a comfort zone and here comes my favourite ice breaker game LETS COMPLIMENT EACH OTHER . In this girls  got lot of compliments see :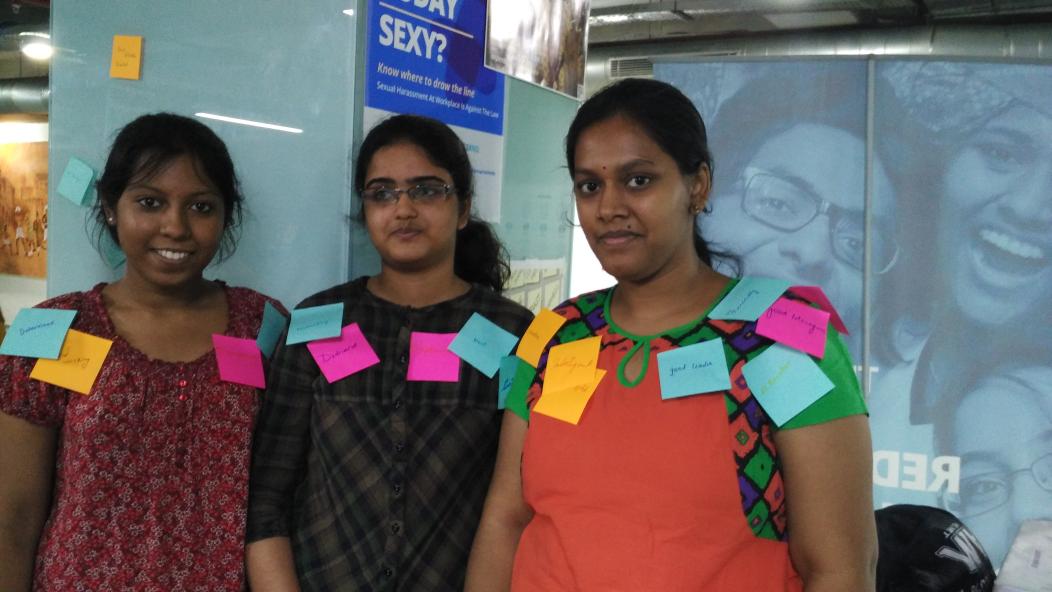 We FSA's were also a part of this game and got amny compliments too.Then comes Suchita's session of online privacy in which we can see how our information leaves the footprints behind us.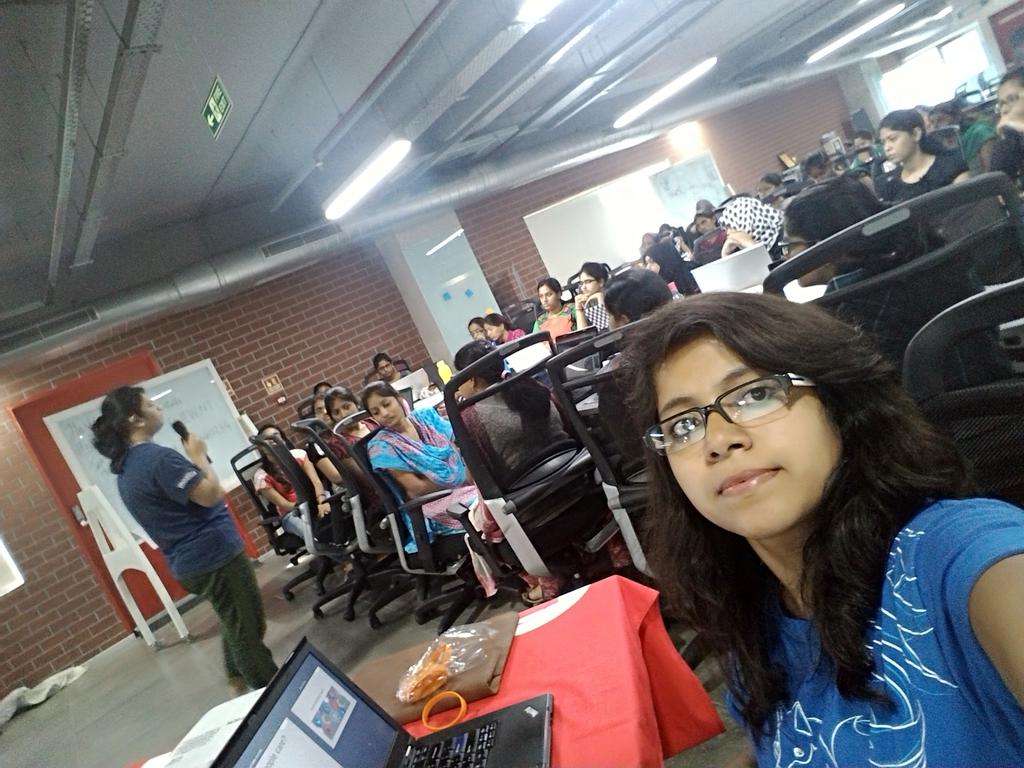 After this intersting session, everyone was lookingtired and hungry because it was 2:30. We all went for pizza !! yummy!!
When we came back we saw the same passion on everyone's face . They were still excitedabout the upcoming sessions. Now there were hands on sessions . Vnisha and Santosh took Webmaker Thimbles Hands on session on Women technology and diversity topics. We shard our etherpad with them so that they can access linkeasily and understnd everything.
#woMoz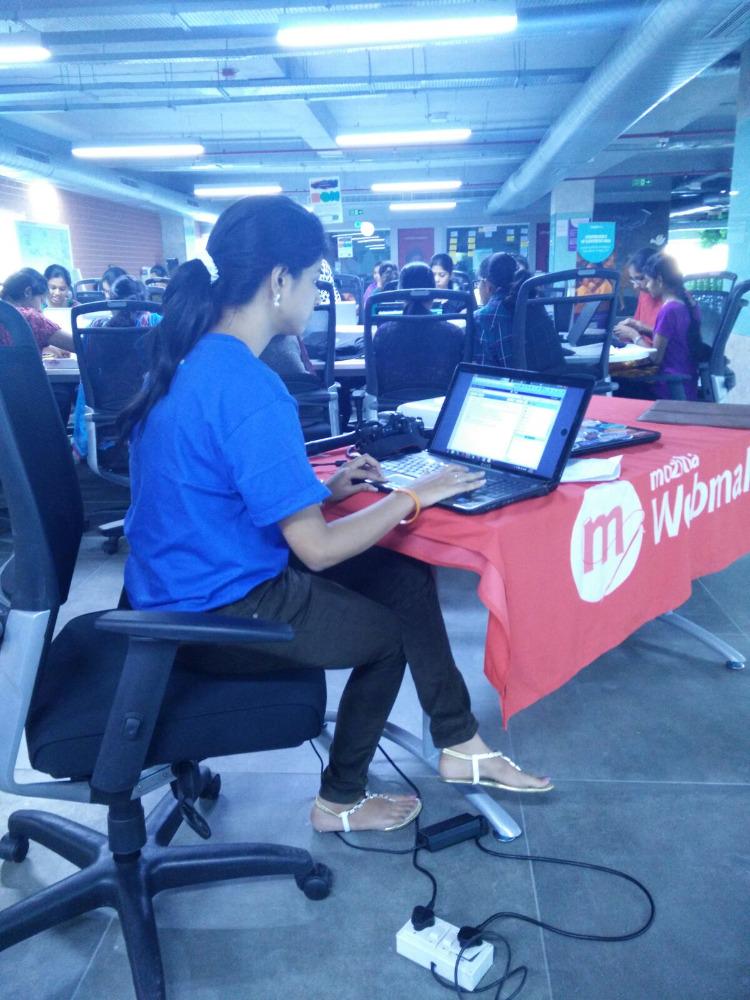 Here comes my and Jyotsna's session . She inroduced about Firefox OS that why Firefox OS? What is FirefoxOS? Then I continued with hands on session in which Santosh helped me.I taught them how to develop apps using HTML,CSS and JavaScript .What manifest does? They were looking interested and everyone told me that they willl surely participate in APP OF THE MONTH CONTEST.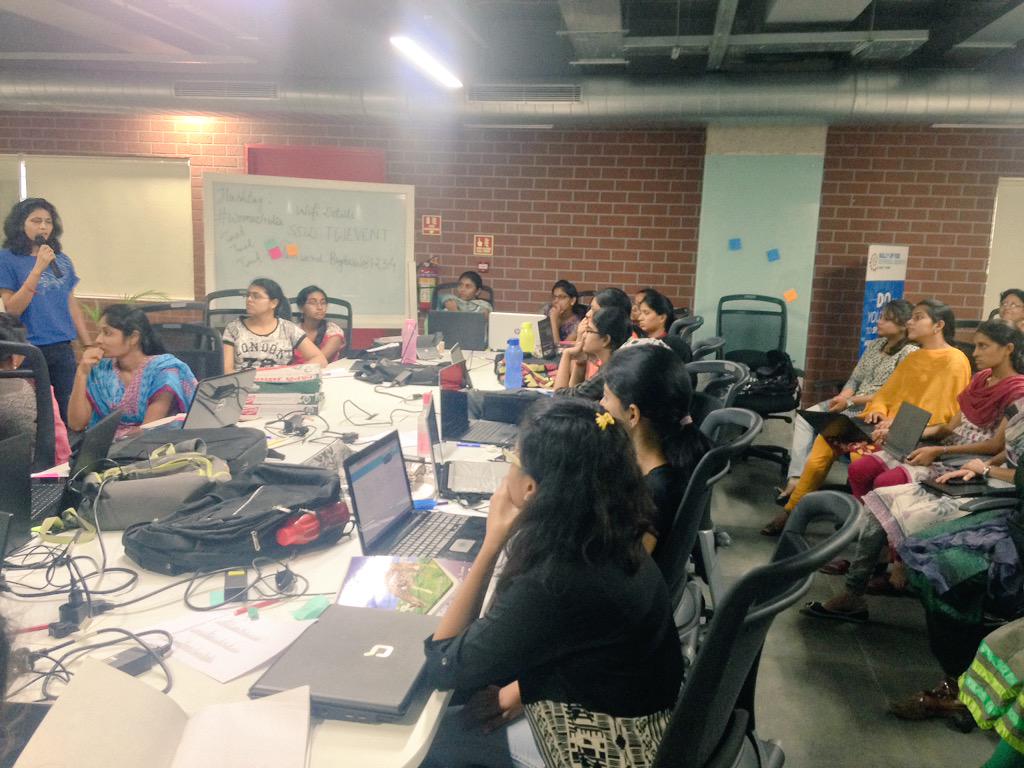 I taught them how to use WebAPI's using Robert Nyman 's example. Many of them made a Pushnotification giving app. It was already 5 .Before wrapping up the event I ended up with my session.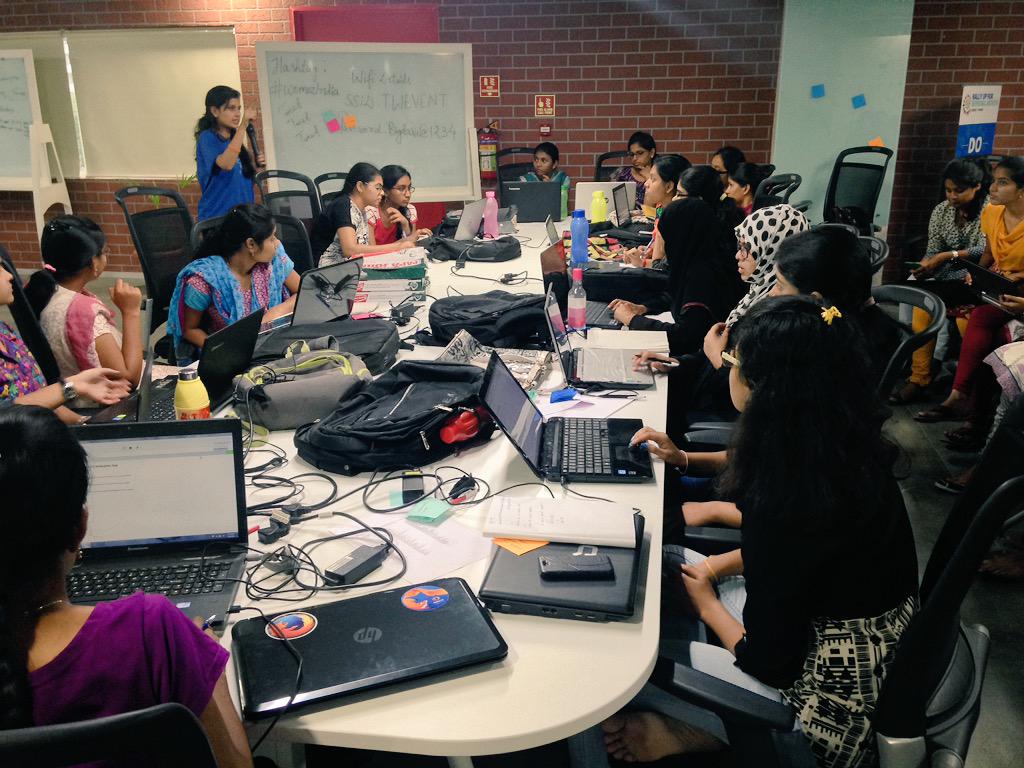 Vineel ,Santosh and Akshay explained what woMoz is, why we need more woMoz, the mission of Mozilla, how and who can contribute with us, how to get over from the restrictions, how to shine in life in tech as women etc. People seemed much energetic till the event ended. They were responsive during my session as well. After wrapping up with the event some girls seemed interested to join  woMoz and were very much impressed with my session.
A MUST group pic!!!
Being honest,I am now missing Hyderabad because every part of the city I visited during the event and free time was awesome. Hope I ll meet everyone soon and got an opportunity to visit Hyderabad soon.